How Can I Renew My Trial Package?
Please follow these steps if you want to renew your service after the free trial:
1. Log in to the Control Panel
Log in to the Client Panel with credentials at https://accounts.cloudclusters.io/login/.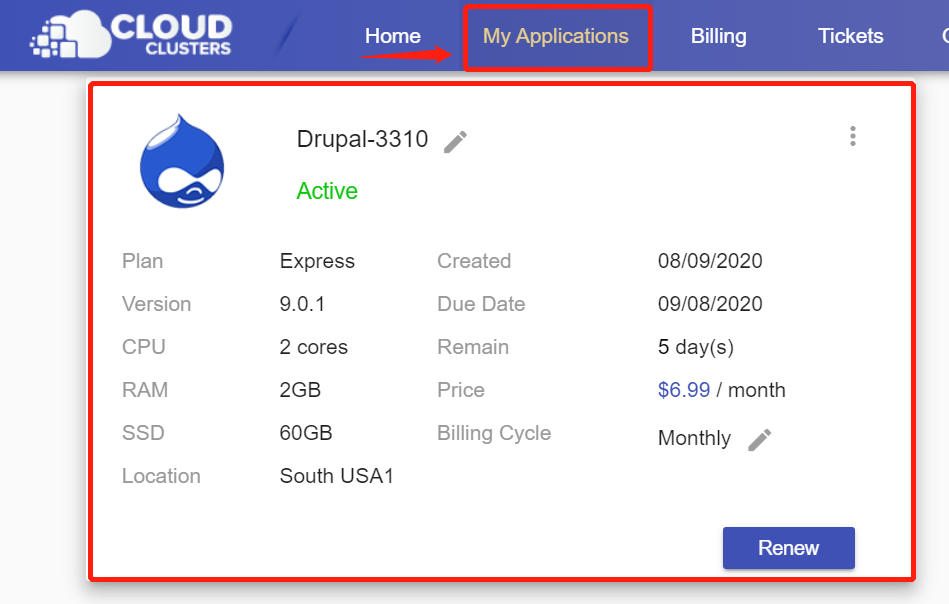 2. Complete your account information
Move your mouse onto the profile icon on the top right cornor of the page; then click "Account Information" to update/confirm your information.

Before your free trial expires, two reminder emails will be sent to you to complete your account details. You can also follow the steps illustrated in the emails.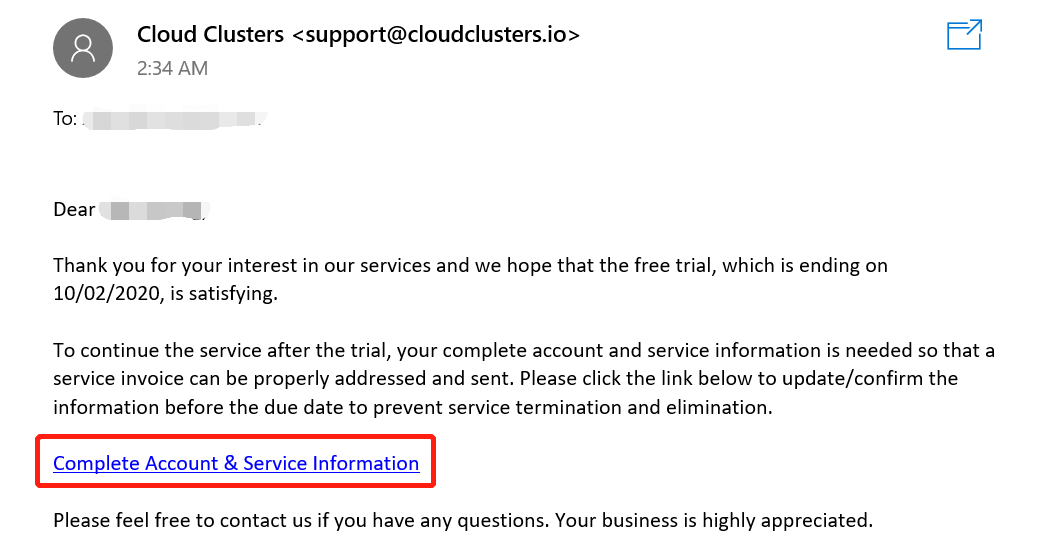 Once you complete the account information, our system will send you an invoice within 24 hours.
Notes: Some of our clients may receive an email named "Cloud Service Verification Request."If you receive that email, please respond to us at your earliest convenience so that the renewal can be done on time.
3. Pay the invoice
Once you receive the invoice, please click the invoice to make a payment. You can also log in to the Client Panel and click"Home > Unpaid Invoices >Invoices >Unpaid"to make a payment.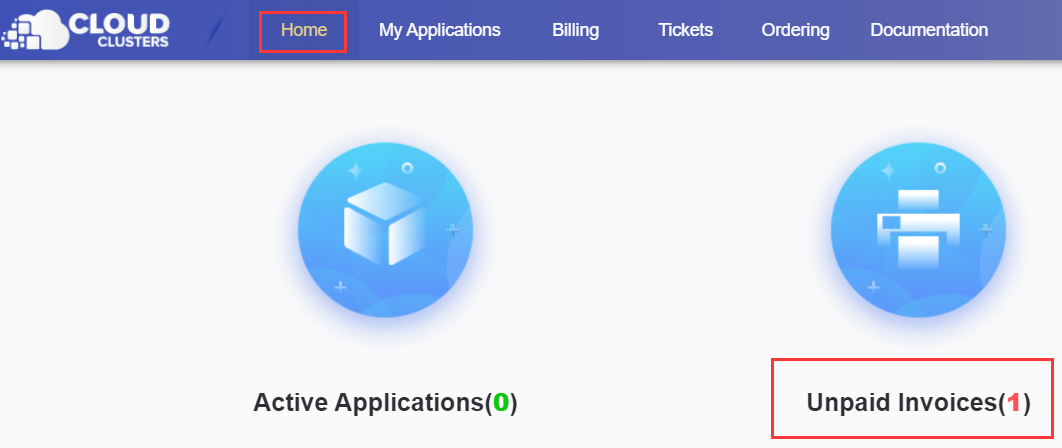 4. Renewed immediately
Once the invoice is paid, your service will be renewed immediately.