Exploring Drupal Clusters
---
Are you interested in Drupal Clusters? Are you stepping closer to get more? Here are five key pages you may want to know about, helping you get a clear picture of it in minutes.
elaborates features of each plan, where you can start a free trial by clicking "Get Started".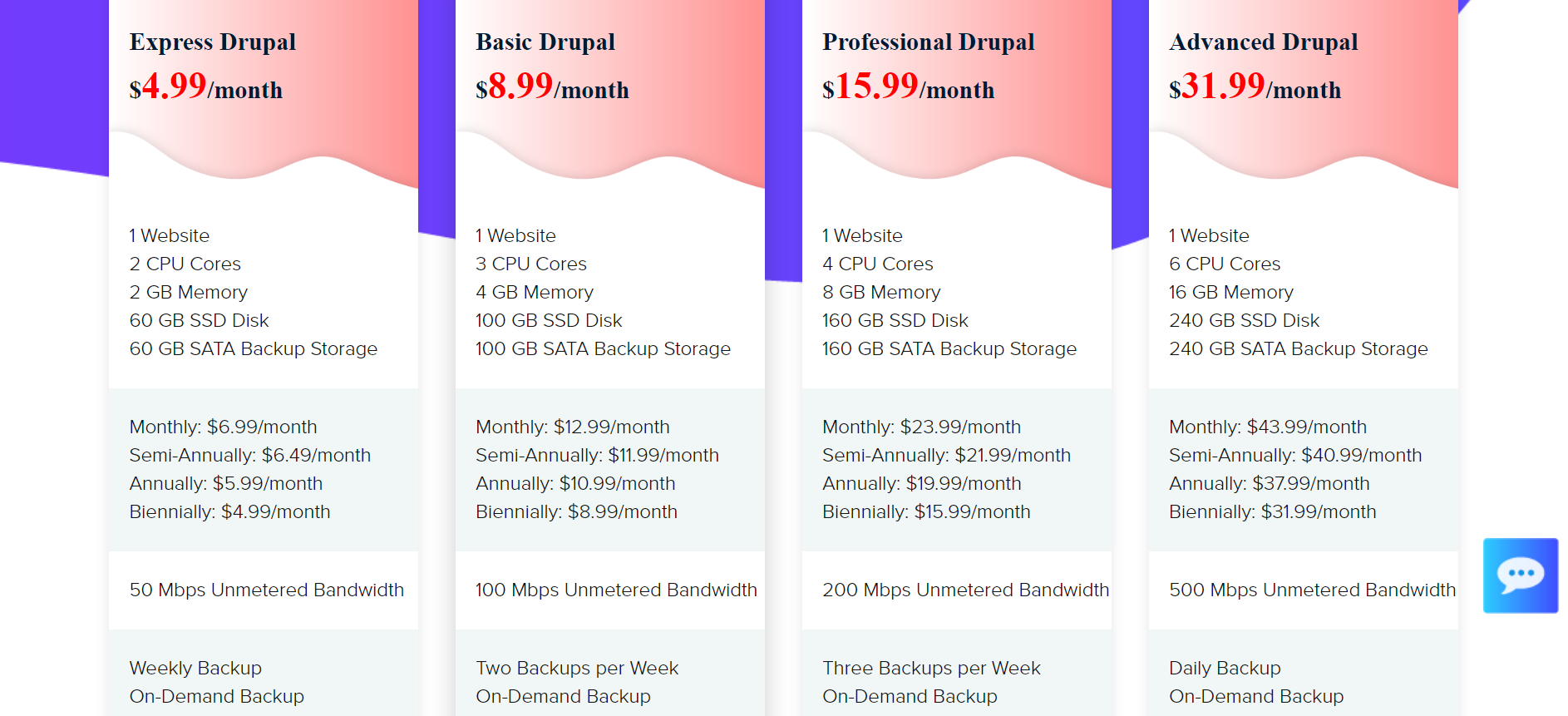 gives you detailed information about Drupal and why it is a perfect choice.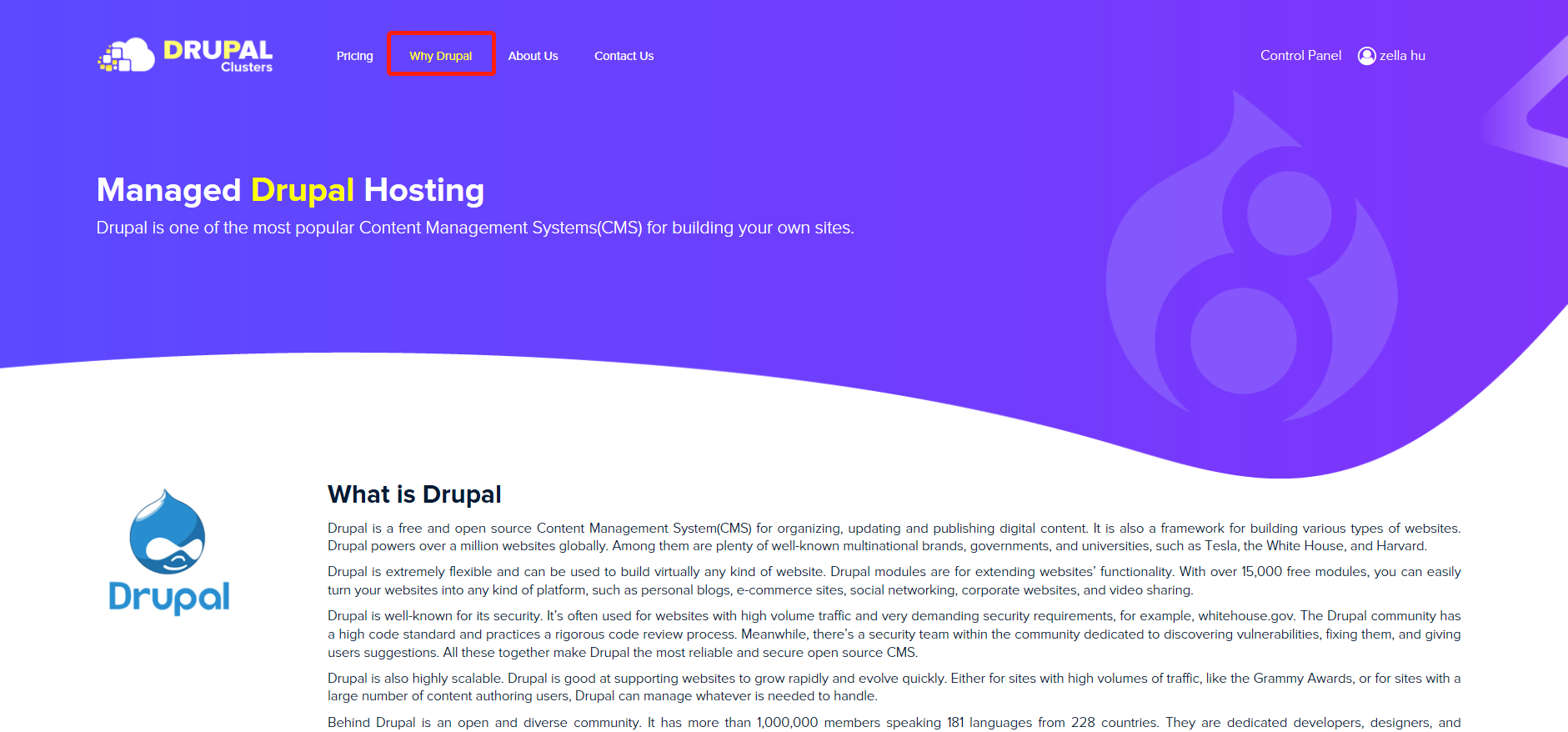 demonstrates the strengths of Drupal Clusters. Ready? Come to enjoy the difference.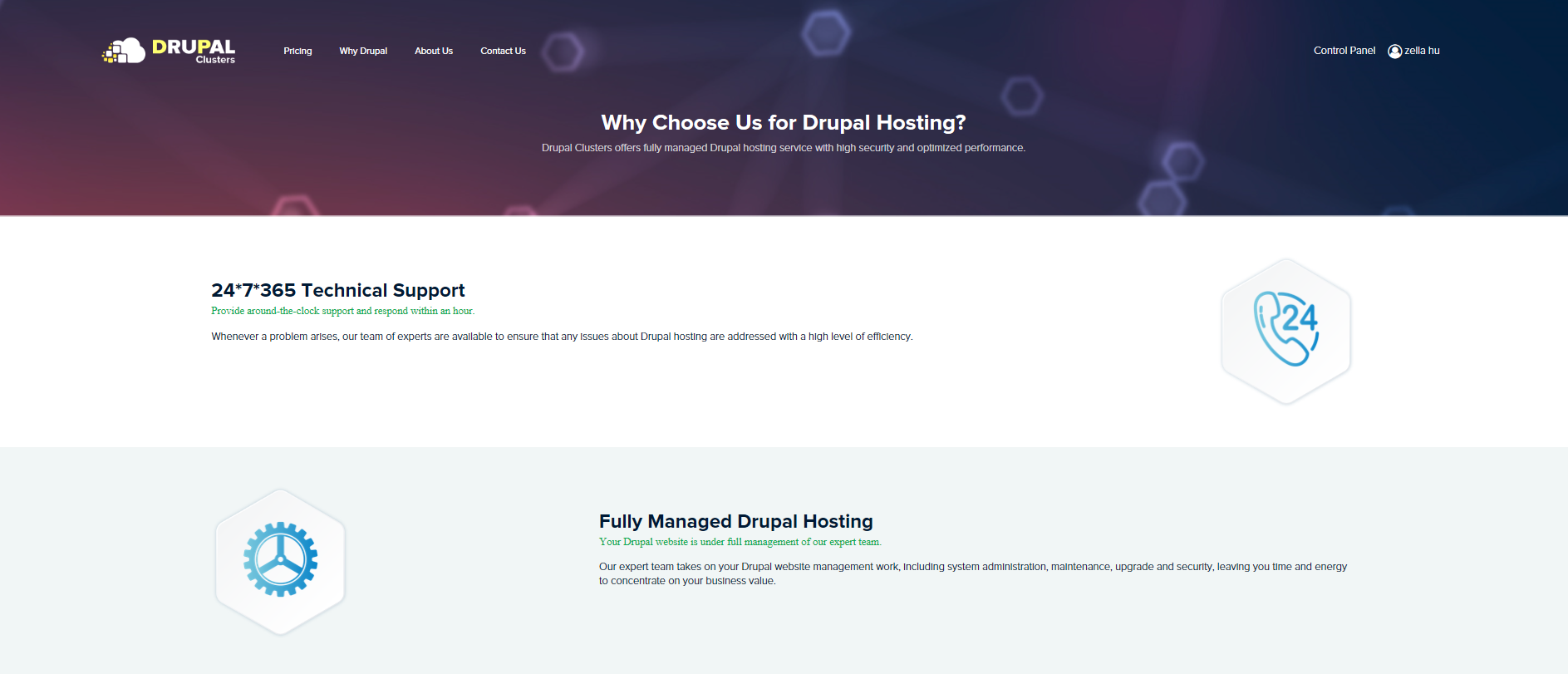 clearly introduces our company, mission and core values. Take a closer look at it?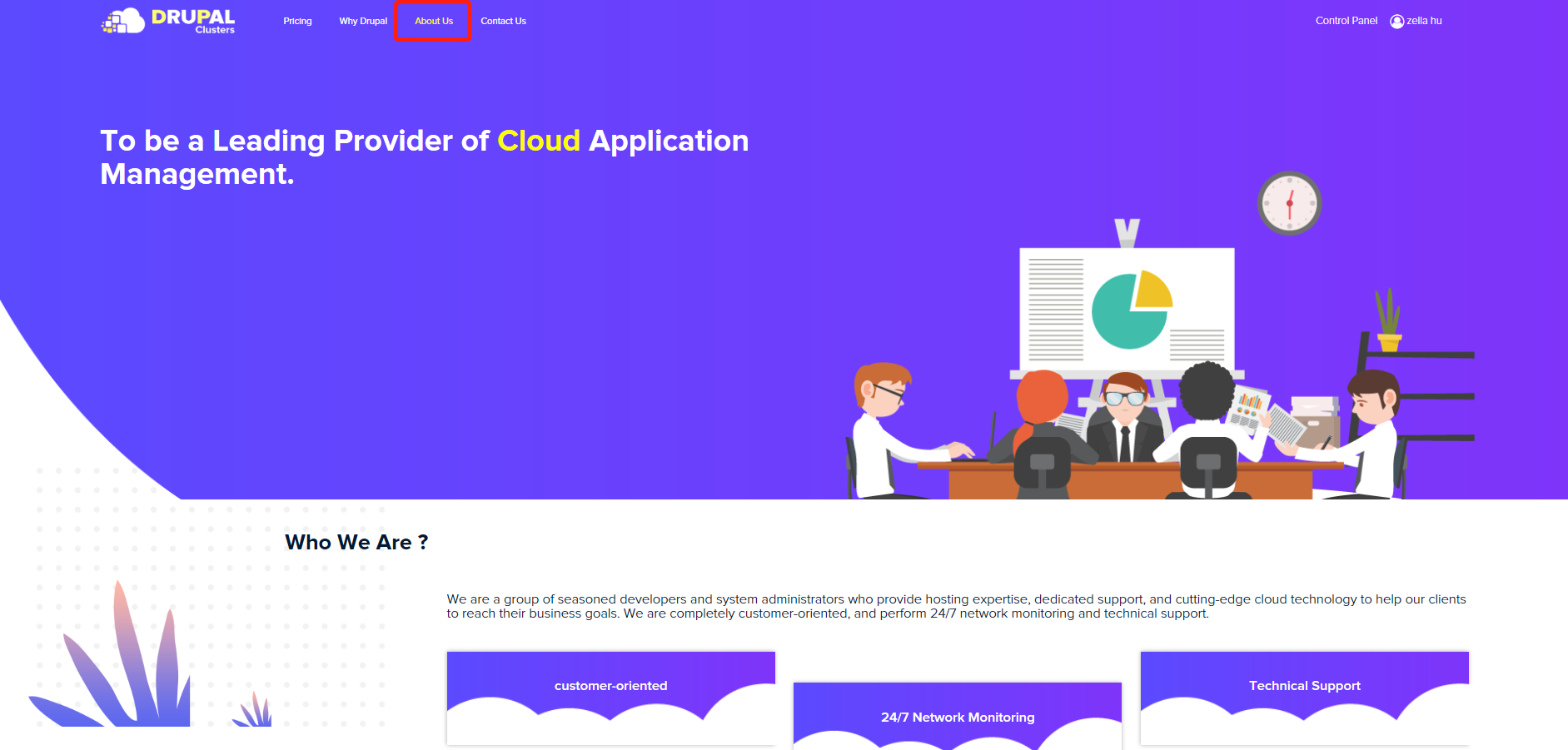 shows the way to reach us whenever help is needed. We are always here for you.