Add your Domain to Drupal
Our Drupal has been installed with *.cloudclusters.net domain by default, such as drupal-XXXX-0.cloudclusters.net. You can add your domain to Drupal by the client panel.
1. Get DNS IP from client panel in "Overview" page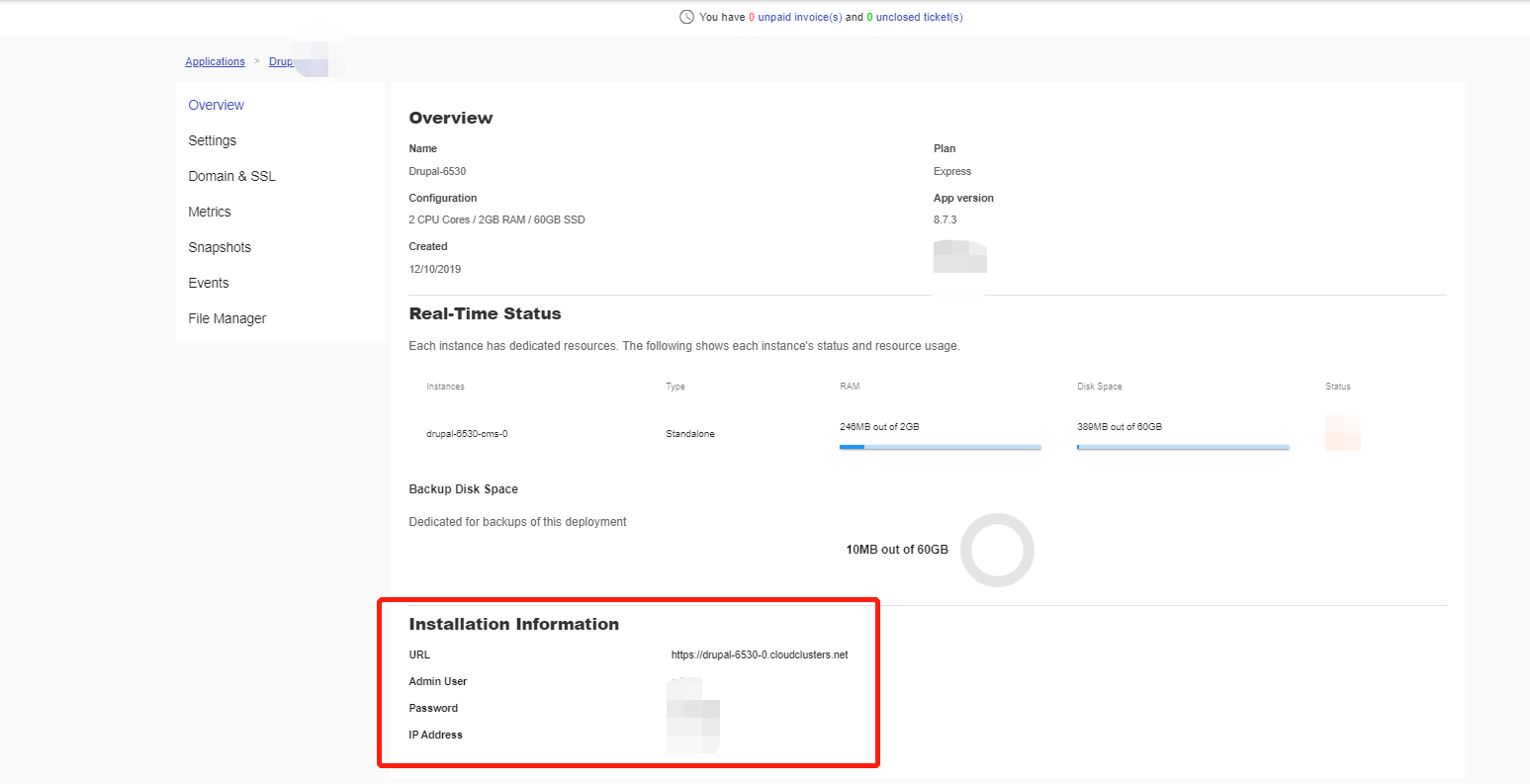 2. Update DNS records for your domain
2.1 If you would like to update DNS records for your domain, you can update DNS records at your domain registrar provider. Please make sure that your domain is pointing to the IP we provided. Currently We don't provide DNS service in our client panel.
2.2 If you want to use our name servers. Please change to the name servers below, then we will update DNS records for your domains.
ns1.cloudclusters.net
ns2.cloudclusters.net
3. Add your domain in "Domains & SSLs" page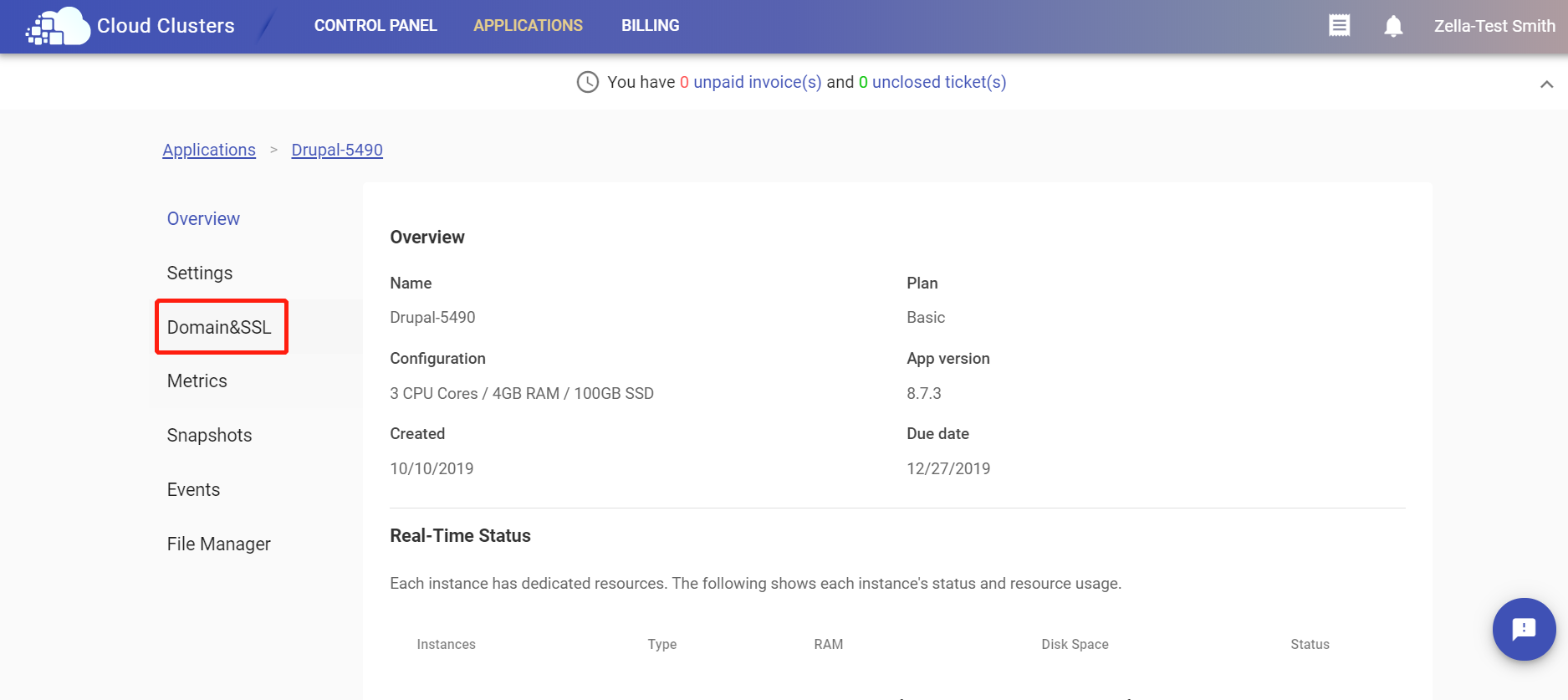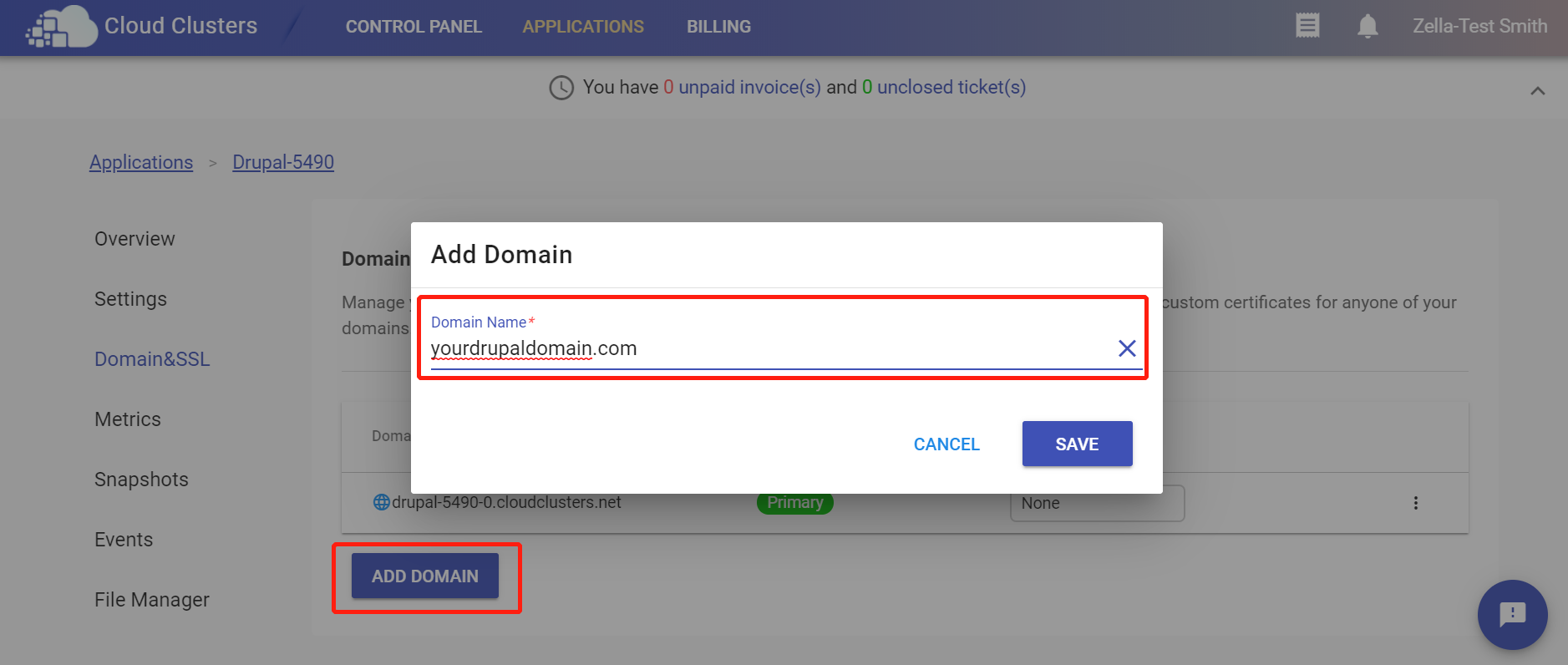 4. Now you can browse and manage your Drupal site via browser